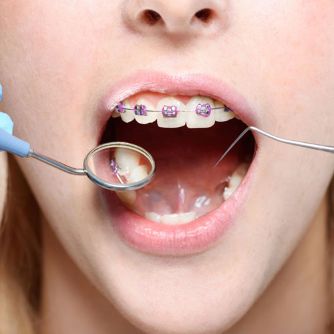 Traditional Braces
Dental braces can correct crooked and crowded teeth, a misaligned bite, and jaw problems. Braces also eliminate problems you may have with eating, speaking properly, or with keeping your teeth clean. Traditional braces have come a long way over the years, becoming sleeker, smaller, and more comfortable. And that's certainly something to smile about!
Traditional braces consist of standard metal brackets that are adhered to your teeth with an adhesive and connected by wire. They require periodic tightening so pressure can gradually straighten your teeth and align your jaw as needed. While metal braces brackets are still the most common, other treatment options are available today.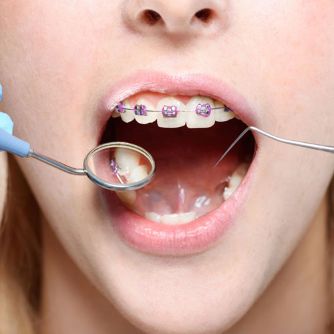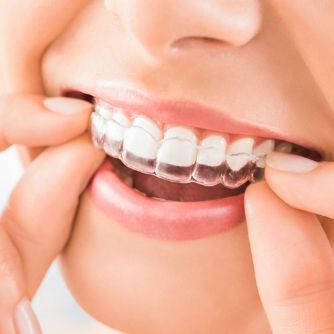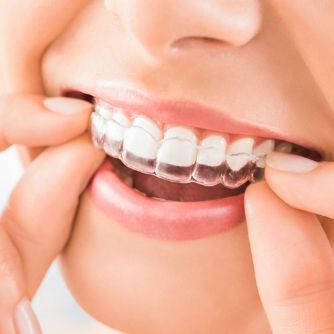 Invisible Aligners
Using modern 3-D imaging technology, a custom set of aligners is made for you. Every two weeks, you switch to a new aligner. As you switch aligners, your teeth gradually and comfortably shift, resulting in a beautiful smile. We will have you come by their office every six weeks to confirm the progress of your treatment. On average, you will be in treatment for 9 – 15 months and wear 18 – 30 different aligners. However, actual treatment times will depend on your particular case.


Aesthetics
Time Efficient
Comfortable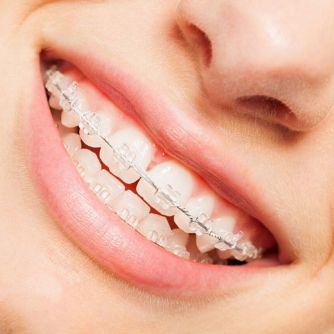 Clear Brackets
Virtually invisible, Damon Clear has clear advantages over traditional braces and aligners. Damon Clear is part of the innovative Damon System, which combines tieless braces with high technology archwires that are clinically proven to move teeth fast and comfortably with truly spectacular smile and facial results.
Damon Clear combines the best of traditional clear braces and invisible aligners to deliver a discrete treatment experience with results that go beyond straight teeth.
With Damon Clear, people may not even realize you're wearing braces. Other clear or so-called invisible braces have visible metal parts or elastic ties that can yellow during treatment. But tieless Damon Clear braces are more discrete and resistant to staining and discoloration all throughout treatment.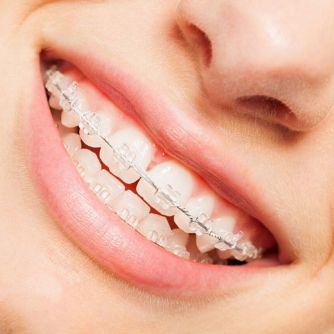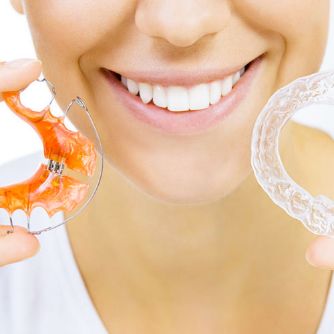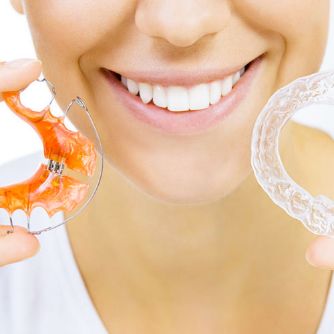 Retention
When we remove your braces, we will begin the retention stage of your treatment. The retention phase lasts for a minimum of 24 months.
Removable Retainers
You will receive clear rap-around retainers, which are removable. You must be very careful when handling your retainers, as they are fragile and costly to replace. You are given a special case for your retainer; please make sure you keep them in this case when not wearing it! To clean these retainers, brush them with toothpaste (soak them in denture cleaner about twice a month) using normal tempature water.
Your retainers should be worn at all times with the exception of eating and brushing your teeth. Your retainer should also be removed when participating in sports that require a mouthguard or while swimming. After 12 months of full-time wear, we may revise your retention treatment, allowing the retainer to strictly be worn at night. Your final orthodontic result depends on your retainers, so follow through with the hard work you've put in so far!
What people are saying about Hiremath Orthodontics & Pediatric Dentistry
Very nice and welcoming . I love the calmness environment here. They have a kids room, which is very helpful when I can't get a sitter. Schedule appointments is easy and convenient they have early morning appointments and open Saturday's. I've never experience any pain or discomfort after an adjustment. Higly recommend this place .

Susan Harshman


September 13, 2018