Children & Teens
The American Association of Orthodontists (AAO) recommends that every child be evaluated by a certified orthodontist by the age of 7.
What are the benefits of early orthodontic evaluation?
Early evaluation provides both timely detection of problems and greater opportunity for more effective treatment. Prudent intervention guides growth and development, preventing serious problems later. When orthodontic intervention is not necessary, an orthodontist can carefully monitor growth and development and begin treatment when it is ideal.
When is the best time to begin orthodontics?
Though an orthodontist can enhance a smile at any age, there is an optimal time period to begin treatment. Beginning treatment at this time ensures the greatest result and the least amount of time and expense. The American Association of Orthodontists recommends that the initial orthodontic evaluation should occur at the first sign of orthodontic problems or no later than age 7. At this early age, orthodontic treatment may not be necessary, but vigilant examination can anticipate the best time to begin treatment.
Why is age 7 considered the optimal time for screening?
By the age of 7, the first adult molars erupt, establishing the back bite. During this time, an orthodontist can evaluate front-to-back and side-to-side tooth relationships. For example, the presence of erupting incisors can indicate possible overbite, open bite, crowding or gummy smiles. Timely screening increases the chances for an incredible smile.
What are the advantages of interceptive treatment?
Some of the most direct results of interceptive treatment are:
Creating room for crowded, erupting teeth
Creating facial symmetry through influencing jaw growth
Reducing the risk of trauma to protruding front teeth
Preserving space for unerupted teeth
Reducing the need for tooth removal
Reducing treatment time with braces
Are you a candidate for orthodontic treatment?
Orthodontics is not merely for improving the aesthetics of the smile; orthodontic treatment improves bad bites (malocclusions). Malocclusions occur as a result of tooth or jaw misalignment. Malocclusions affect the way you smile, chew, clean your teeth or feel about your smile.
Why should malocclusions be treated?
According to studies by the American Association of Orthodontists, untreated malocclusions can result in a variety of problems. Crowded teeth are more difficult to properly brush and floss, which may contribute to tooth decay and/or gum disease. Protruding teeth are more susceptible to accidental chipping. Crossbites can result in unfavorable growth and uneven tooth wear. Openbites can result in tongue-thrusting habits and speech impediments. Ultimately, orthodontics does more than make a pretty smile it creates a healthier you.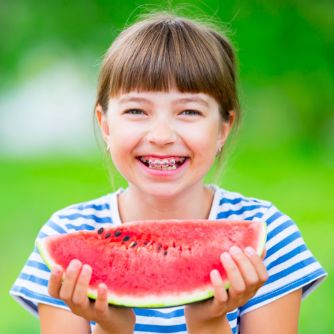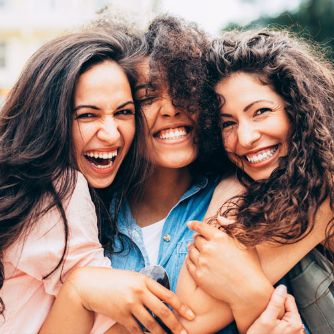 Adults
Braces aren't just for kids anymore. Tooth alignment can be changed at any age if your gums and bone structure are healthy. We offer a variety of treatments that are designed for different age groups – including adults. A new smile can begin today.
Orthodontic treatment at later stages in life can dramatically improve your personal appearance and self-esteem. Improving the health of your teeth and gums is equally important. Crooked teeth and a bad bite can contribute to gum and bone loss, tooth decay, abnormal wear of the tooth enamel and surfaces, headaches and jaw joint (TMJ/TMD) pain.
Good news! The new techniques and appliances we use greatly reduce discomfort levels, decrease the frequency of visits, shorten treatment time and may allow you to choose from several options.
A large percentage of our patients are adults, and they agree that it's never too late to improve their greatest asset – their smile.
Orthodontic Treatment Phases
There are many benefits of correcting misaligned teeth. Straight teeth are pleasing to look at and greatly boost confidence and self-esteem. More importantly, properly aligned teeth enhance the biting, chewing and speaking functions of the jaw.
Generally, orthodontic treatment takes between six and thirty months to complete. The treatment time will largely depend on the classification of the malocclusion, the type of dental devices used to correct it and the perseverance of the patient.
Here is a general overview of the three major stages of treatment:
Phase 1 – The Planning Stage
The orthodontist makes a diagnosis in order to realign the teeth in the most effective and expedient way. The first several visits may comprise of some of the following evaluations:
Medical and dental evaluations – Dental and physical problems tend to go hand in hand. Problems in the oral cavity can lead to (or be caused by) medical problems. The goal of this evaluation is to ensure that prior medical and dental issues are completely under control before treatment begins. Which includes having a cleaning prior to treatment.
Some Patients need a study model (castings/bite impressions) – The patient is asked to bite down into a dental tray filled with a gel substance that hardens around the teeth. The trays are removed from the teeth and filled with plaster to create models of the patient's teeth. Study models enable the orthodontist to scrutinize the position of each tooth, and how it relates to the other teeth.
Panoramic X-rays or a 3D image – X-rays are fantastic tools for viewing potential complications or pre-existing damage to the jaw joint. X-rays also allow the orthodontist to see the exact position of each tooth and its corresponding root(s).
Computer generated images – Such images allow the orthodontist to treatment plan and examine how specific treatments may affect the shape of the face and symmetry of the jaw.
Photographs – Many orthodontists like to take "before, and after" photographs of the face and teeth to assess how treatment is progressing, and the impact the treatment is having on the patient's face shape.
Phase 2 – The Active Phase
All of the above diagnostic tools will be used to diagnosis and develop a customized treatment plan for the patient. Next, the orthodontist will recommend custom orthodontic device(s) to gently move the teeth into proper alignment. This orthodontic appliance may be fixed or removable. Most commonly, traditional fixed braces are affixed, which utilizes individual dental brackets connected by an archwire.
Removable devices are also some times needed. Examples of removable devices include the headgear, facemask and or a rapid palatal expander. These devices are designed to be worn for a specified amount of hours each day to expedite treatment.
Whatever the orthodontic device, the orthodontist will regularly adjust it to ensure adequate and continual pressure is being applied to the teeth. It is essential to visit the orthodontist at the designated intervals and to call if part of the device breaks or becomes damaged.
Phase 3: The Retention Phase
When the teeth have been correctly aligned, fixed braces and removable devices will be removed and discontinued. The most cumbersome part of the orthodontic treatment is now over. The orthodontist will next create a custom retainer. The goal of the retainer is to ensure that the teeth do not begin to shift back to their original positions. Retainers need to be worn for a specified amount of time per day for a specified time period. During the retention phase, the jawbone will reform around the realigned teeth to fully stabilize them in the correct alignment.
Whether your orthodontic needs are correction of mild crowding, spaces, severe jaw discrepancy or anything in between, we promise to provide you with exceptional care as we enhance the esthetics, function, and stability of your smile.
If you have any questions, concerns, or would like to schedule an appointment, please contact us today. We look forward to providing you with the personal care you deserve.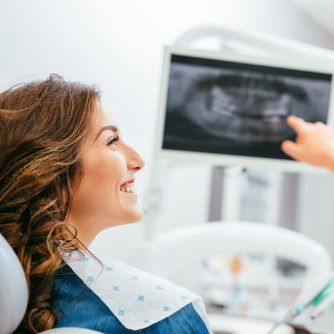 What people are saying about Hiremath Orthodontics & Pediatric Dentistry
Very nice and welcoming . I love the calmness environment here. They have a kids room, which is very helpful when I can't get a sitter. Schedule appointments is easy and convenient they have early morning appointments and open Saturday's. I've never experience any pain or discomfort after an adjustment. Higly recommend this place .

Susan Harshman


September 13, 2018